2018 has already proved a productive year for sign companies, and digital printing is on a surge but offset printing brings a different dynamic as far as quality and cost is concerned for clients.
1. Autonomous Printing
Also known as 'Push to Stop' was a concept created and released two years ago by Heidelberg. The concept behind it was automating the print process and revolutionising it at the same time.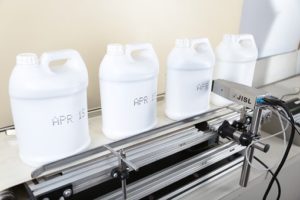 At this stage you could say digital printing's still in its infancy of becoming the leading go-to the print module, but it's seemingly glaring detractor is productivity time. Whereas 'Push to Stop' bypasses any inefficiency. The goal is to produce less run time length while increasing output per press. Increasing print load per shift has been a noticeable trend. Some major corporations involved in heavy duty print jobs have managed to cut what was around ten print loads a day down to the same amount per shift and now per hour on just one press. Though with rapid press and workload of this scale, there is a human element, ie. 'The operator' and they have their limits too.
Everyday business and office printing rely upon human involvement. So the industry as a whole is producing technology and innovation to reduce this to become more automated.
The ultimate goal is to make print systems so automated it feels like a team member. New technologies are helping sustain the effectiveness of their equipment for staff to be able to focus their attention elsewhere as the system runs and maintains itself for the entire press cycle.
2. Personalising your Services
Customisation benefits are what offset printing offers which are usually reserved for smaller print runs. The way in which it works is picking up on branding trends. Across the board, in 2018 we see bold colours such as Pantone finishes and bold materials that lend themselves to branding especially in niche areas.
The buzzword in the industry in 2018 is 'Staying competitive.'
For printing companies getting the message across to their clients of how customisable offset printing can be is the key. In essence, it offers quality, speed, vibrant print and value. For a company, it provides the countless ability to personalise their customer service by using it. When working to budget for a client, it is essential to hit deadlines in a fast and efficient manner. Being in a position of offering digital samples and proofs is a position of strength for any print business.
3. Efficient Technology
Offset Printing is defined under the category of 'Efficiency.'
And is evolving to include new functions along the way.
'Push to stop' as we touched on earlier comes under 'autonomous' automated printing. Developers and manufacturers are working more on efficiency, focusing on run speed and optimising the short format, one of the old stumbling blocks was always the paper-feed element which we have seen a marked improvement in from the humble home printer to industrial printers in the last decade.
Printing firms that are technology conscious and determined to keep in line with the new developments in off-set printing need understand no more than 'efficiency'. As far as printing companies bottom lines are concerned efficiency and speed are the keys to hitting deadlines.
4. Hybrid Presses
At the cross-road of digital and offset-printing processes is hybrid press, very much trending in the industry so far this year.
Make no mistake digital printing is on an upward curve that will likely not stop or slow down in the foreseeable future, however, there are positives in the hybrid process including:
Quality Print
Accuracy
Increased speed of production
Less maintenance
Through a computer, an offset printer can help to digitise a significant portion of the process with the final product in analogue.
A hybrid press is an extensive system to implement so be prepared for some serious elbow grease at the implementation stage.
In the industry, there is a trend of a lack of support from suppliers once installed, and usually, a custom interface would be the best solution but not always supplied.
Offset printing in 2018 is now in a position to capitalise on the hard work of manufacturers and developers in focusing on efficiency, and innovation both are just around the corner in 2019 so it's an exciting time for the industry as a whole. Digital printing is here to stay but be sure to evaluate your resources, your client's requirements first, and consider off-set printing as the catalyst to still be able to deliver for you on time and at a lower cost.
Author bio: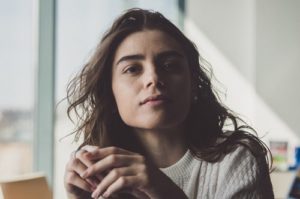 Heidi Kovic is a tech blogger with a keen interest in business affairs, likes to travel and is a big into global cuisines. She is associated with Printzone who are leaders in print cartridges in Australia.