Barrisol sheet is a kind of sheet that is commonly used for decorating ceilings these days. Barrisol sheets are considered to be eco-friendly because they are recyclable, they are made up of a copolymer material, they do not contain lead, and they are manufactured by using techniques which do not harm the environment in any manner. Water isn't used either during the manufacturing of these sheets. The manufacturers also make sure that elements like HCFC and CFC, which pose a considerable threat to the environment, aren't emitted during the manufacture. Thus, we can see that barrisol sheets are made up of extremely eco-friendly and non-toxic material, thereby posing a minimum threat to the environment. If you want to decorate your ceiling without harming the environment, then these sheets would be your best choice. Let's know more about them.
How Are Barrisol Ceilings Different?
There are a number of reasons as to why people choose barrisol ceilings over any other form of ceiling installations. Listed below are some of them:
Barrisol ceilings do not weigh much. They are extremely lightweight. Due to this, they are extremely easy to carry around. It doesn't take much effort to move or install them. The lightweight also makes the manufacturing and the conditioning process easier.
These sheets are flexible enough and are designed in such a way that they can easily fit any design. They can easily adapt to any form, shape, place, and surface.
These sheets also allow easy installation of technical ducts and light fixtures, according to the requirement. Any kind of light, be it suspended light, integrated spotlight or optical light, can be easily installed in these sheets.
The installation procedure is simple and fuss-free.
The sheets are resistant to moisture. They are suitable to be used in areas that have a high density of water in the air.
They are easy to clean as well.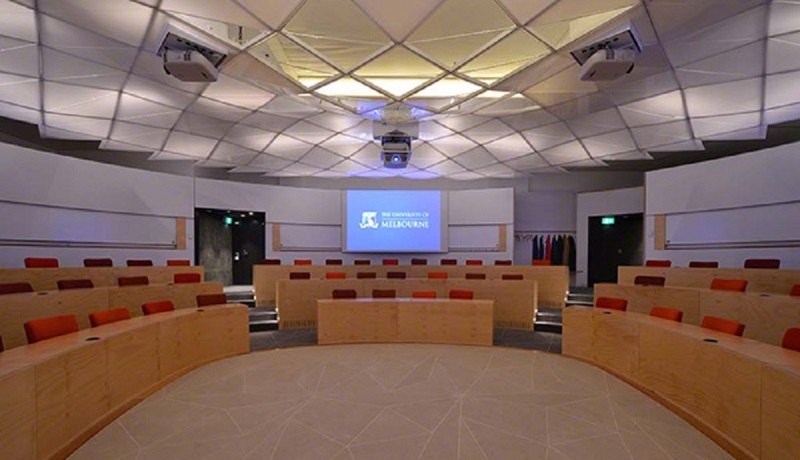 Are Barrisol Sheets Durable?
These sheets are extremely robust and durable. The material that they are made up of makes them capable of resisting both heat and cold effectively. No matter how harsh the weather gets, the sheets have the strength enough to maintain the tension of the surface. The sheets are also resistant to damage due to corrosion from elements like chlorine and seawater. They can withstand huge loads that might be caused due to the clogging of water. It can also stand erosion efficiently. Barrisol sheets can also stand the damage that can be caused by the gas vapors like ether etc. They also remain unaffected by X-rays. So, they are sure to stand in your structure for several years to go.
Benefits of Using Barrisol Sheets
Barrisol sheets are very hassle-free to install and uninstall. It requires only a few minutes to uninstall a barrisol ceiling
They are also easy to clean. The cleaning can be done by simply using cloth and water or by using products that are specifically designed to clean Barrisol.
Barrisol ceilings do not require much expensive maintenance.
They not only serve the purpose of a ceiling but also protect the walls, roofs, and the concrete and steel structures from the harsh weather effects and waterlogging.
They also act as an insulator which helps to regulate the temperature of a place by reducing the loss of heat from indoors.
Apart from being advantageous in numerous ways, barrisol has a rich and appealing look and is, therefore, used for decorating ceilings.
They are also very safe to use as they do not accumulate static electricity.
Owing to their lightweight, even in case of a natural calamity like earthquake or explosion, if the ceiling crashes down, it will not cause much damage or injure the people underneath.
Now that you know all the advantages of using Barrisol sheets, select them while renovating or building your house, and see how beneficial they can prove to be.