Every entrepreneur is already exposed to big risks from day one. We're not just talking about consistent ineffective business management that can eventually lead to bankruptcy; we're talking about a single unanticipated catastrophe during business hours that can wipe out their capital and hard-earned profits at a drop of a hat. Name them – property damage due to fire, company vehicle destruction due to collision, theft, vandalism, and injuries suffered by an employee while working under your roof.
While these perils are inevitable, you as a business owner can do something to safeguard your business and profits – and we call it business insurance.
Purchasing a business insurance property is crucial to risk management and disaster planning. Next to buying insurance, you should also think quickly and move efficiently when the circumstances call for it.
Step 1: Documenting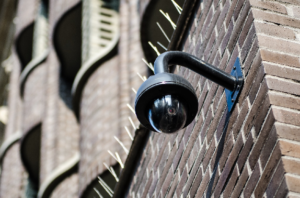 Ready your cameras
Taking a picture or a video footage can help provide strong pieces of evidence for the facts in your written claim. Think about placing a camera in your company's vehicles (dash cam) and surveillance cameras placed in building entrances, exits, and parking areas to document acts committed by thieves, vandals, and scammers. Encourage your employees to take pictures ASAP using their phone cameras when accidents occur. Choose devices that can retain digital records for at least 30 days.
Leave the damaged property alone
Next to snapping a picture or video, make sure to preserve the damaged property as it is. Do not immediately clean or throw out equipment, debris, and damaged equipment until your insurance agent or adjuster has finished inspecting them.
Step 2: Reporting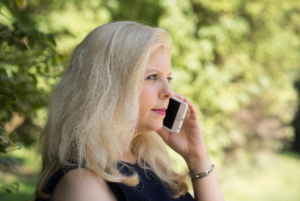 Report the disaster ASAP
Don't wait for another day to report an unanticipated disaster, like fire, weather damages, car accidents, thefts, vandals, and third-party injuries.
Firstly, claims are easier to adjust when events have just occurred and the pieces of evidence are fresh. Physical evidence, as well as witnesses' memories, tend to fade (which is another reason to have a camera). Secondly, prompt notice of any loss or damage is a major condition of coverage in all business insurance policies. Your insurer may refuse payment if you fail to report within a reasonable amount of time.
Review your insurance policy before filing a claim
Many insurers attach written instructions to their policies with regards to the process you must follow should an accident or loss occur. Everything you need to know, including the steps and conditions in filing a claim, is stated in your policy.
Contact your insurance agent/broker
An insurance broker/agent is a person who sells, solicits, or negotiates insurance for compensation. If there are terms you don't understand, your agent or broker should be able to explain the claim filing procedure for you.
The agent/broker will gather information from you. Discuss briefly the accident and damage that occurred. Have your policy number ready and make sure to leave your contact details. After the assessment, they will prepare your claim form, which will be sent to your insurer, and explain you the steps to contacting the insurer's claims department.
Call the police
For damages brought by crimes, like theft, burglary, or vandalism, make sure to report the incident to the authorities immediately. Most policies covering commercial property and physical damage to company vehicles state that you must turn to law enforcement first before calling your insurance agent.
Step 3: Inspecting and Compensating
Meet with an insurance adjuster
After receiving the claim form, your insurer will assign your claim to an adjuster, which can be an employee of your insurer or an independent contractor. The adjuster is responsible for interviewing the claimant and witnesses, assessing police and hospital records, and inspecting the damaged property to determine the extent of the liability of the company. The adjuster may request a proof of loss and damage, like relevant photos and videos, along with a completed form.
Depending on your claim, you might meet with more than one; with one specializing in structural damage to your building while another specializing in inspecting damage to inventory or personal property.
Get estimates for repairs
Following a report of your damaged business property is repair or replacement. With this, you should get estimates for the repair work and replacement costs. Your insurer may provide a referral to a reliable contractor in case you have no idea whom to contact. Try to get at least two estimates.
Step 4: Getting organized
Secure relevant documents
Staying organized makes everything easier and less stressful. Make sure to keep all relevant documents and information secured in a folder. You should also scan each document to obtain digital copies.
Hold on to information including the insurance claim number and the adjuster's contact details, as well as pieces of evidence like photos and videos of the damage.
Keep track of expenses
If you need to make repairs or buy replacements, make sure to keep detailed receipts, and repair bills and estimates that you should present your agent and be compensated by your insurer.
Record transaction details
Good record-keeping could go a long way. Next to the tracking of costs, you should also document every communication you have with your insurer with regards to the claim. Record the time, date, and content of each verbal discussion. You may screengrab phone conversations, take voice recordings, and take pictures.
Author Bio: Carmina Natividad is a resident writer for Insurance Advisernet, one of the largest and most credible general insurance businesses in Australia and New Zealand, providing high quality risk management advice for business owners. Being an enthusiast of pursuing financial security herself, she writes and shares self-help articles focused on finance and business.