Over 3 years of working in rural market, GVP covered 15 states, 60 villages in India. With the help of distributors/dealers GVP's unique solar small lighting systems helping 20,000+ house holders to light-up their small homes, shops.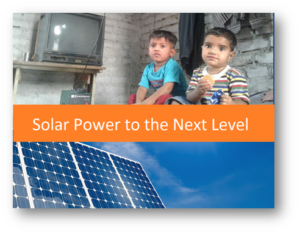 Since 2014, GVP is continuously working in many parts of India to spread solar awareness especially rural part like, Uttar Pradesh, Bihar, Jharkhand, Chhattisgarh, Rajasthan, Tamil Nadu. Focusing on small entrepreneurship, GVP is trying to empower people to set up own business.
In Chhattisgarh, 70, has used a kerosene tin lamp all through her life until two months ago, when our partners financed installation of solar home lighting systems in their three-roomed house. Many of the village women can easily light-up their house and cooking food.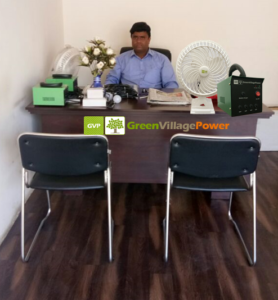 "Solar Home Lighting solutions provide small house holders an easy to pick up life in rural area of Chhattisgarh. There is a huge market where people are still using kerosene oil or other alternatives to do their daily works. Children can do their study under solar light and no or less dependence of electricity" says GVP distributor Krishna Mohan, Sai Solar (Raipur).
"I travelled many states of Chhattisgarh and I could see the lack of light in many villages," he said.
In their location people can also charge her mobile phone at the comfort of their house without worrying about a phone-charging fee. Krishna Mohan says "In a day, the homestead of five people would each spend some money to charge their phone at the neighbour's home. The reverse is now happening, and the mother of seven earns an income from charging other people's phones."
With the unique design of solar kit, people can easy use these systems with zero* maintenance assurance. "In some places where there is existing electricity like in Raipur, it may be very expensive, so solar home lights can offer a cost-effective alternative," Mr Mohan says.
Another story comes from Chennai, Tamil Nadu where a young entrepreneur Shankar from Sach Enterprises shares his feedback from his location. "Everybody knows Solar is the future of alternative energy, but this is also true that solar products are very expensive for a small house holder where the monthly income of the house is only 2k or 3k" he says. "Cost effectiveness of the weapon of GVP products. He can easy explain the product to the end customers because of the prices of these systems" he continues.
Picture: Online
"The solar system is reliable and more sufficient than the government line, which only lasts three days a week, forcing many to return to kerosene use," He says
"We are also working on products distribution though MFI's so that villagers can get the products with as easy instalments or monthly EMI's" says Mr. Gurudev Singh Dang, CEO- Green Village Power.