Maintaining a competitive position in today's cutthroat business world has become a challenging task. Organizations must be able to keep up with ever evolving technology if they hope to succeed. Unfortunately, most businesses face many challenges in implementing the right technologies for their needs and requirements. This blogpost will explore the benefits of opting for IT Advisory Services to aid in the implementation of technological solutions.
Most businesses rely on following the crowd, which is not an optimal approach. It may be an adequate solution in some cases, but organizations do best if they choose IT solutions to specifically match their individual needs. Organizations seeking to maximize profits or service quality know when to turn to IT Advisory services. An advisor, or consultant, can offer vital experience and knowledge. Such services make it possible for a business to choose the right technology and deploy it to the best of its capacity.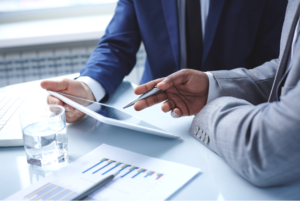 Studies show that most businesses suffer great losses as a result of failed IT strategy, which is why it needs to be treated as a priority. As the saying goes, "prevention is easier than a cure." Implementing the right IT strategy as soon as possible is your organization's best approach. Unfortunately, IT strategic planning can be challenging regardless of the resources available to your organization. This is why IT Advisory services can be greatly beneficial to businesses of any size. They allow organizations to address their IT direction before it becomes an issue.
Your organization's best interest must be kept in mind through all the stages of IT strategy development: planning, implementation and maintenance. An IT Advisory firm can make sure that your business goals and requirements are clearly defined and taken into consideration during the process. A simple strategy is often better than nothing at all, but the lack of alignment with business goals and ideology greatly limits effectiveness. The same solutions do not work for everyone. This is especially true when choosing IT solutions for your organization.
Most data transmission and storage has become dependent on networks, which has caused a rise in information security and privacy concerns. Your organization may not be aware of weaknesses in its IT operations that could lead to a breach. IT Advisory firms can play a major role in improving information security by offering expertise and knowledge of threats and the best approaches to address those threats. IT Advisory firm services can provide your organization with the peace of mind that your data is safe.
There are many examples of organizations that do not have clearly defined goals, especially in the technology implementation. Many organizations tend to implement whichever IT solutions happen to be popular or inexpensive in the market at the time, which is not the ideal approach. The lack of a thoughtful strategy makes it very unlikely that the best possible choices are made. Adding to the problem is the fact that technology is dynamic and does not stay the same for long. IT consulting services can allow your organization to develop an IT strategy that allows you to select the most appropriate solutions while minimizing costs. The use of IT consulting services can also allow you to be better prepared for the future by establishing long-term frameworks for decision making.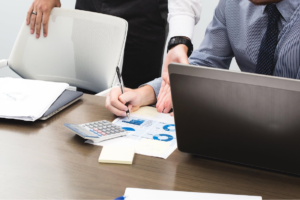 There are some organizations that realize the importance of IT but make wrong IT choices. Sometimes organizations choose solutions that actually work against them without realizing it. Instead of getting ahead of their competition, they take steps backward. IT strategic planning is an ongoing process that involves assessing the performance of currently deployed solutions. It is vital to review performance periodically to make sure that your organization is actually making progress towards its goals. An IT consultant can help your organization get on the right track.
An IT advisor or consultant can also provide your organization with other services that work synergistically with an IT Strategy, such as business continuity planning. Business continuity plans ensure that organizations are able to continue operations while minimizing losses in case of a variety of disasters. A thorough understanding of IT needs and capabilities is key to an effective business continuity strategy, which is why IT strategic planning and business continuity planning go hand in hand.
Short Bio for StratoGrid: StratoGrid Inc. is a global management & strategy consulting firm with core expertise in Business Continuity Management business-continuity-management-advisory/] and Planning (BCM/BCP), IT Disaster Recovery Planning (IT DRP), Business Impact Analysis (BIA), BCM as a Service (BCMaaS). We collaborate with customers to help them devise and implement winning strategies that have the lasting impact they desire. Talk our Consultants today. Call us on 613.518.2440.