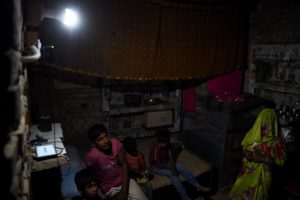 In India we all know over more than 1 billion people don't have access of electricity. Living in these kinds of typical villages without electricity, children used to do their homework by a kerosene lamps that emits no more light than a cigarette lighter. The dim ray hurt their eyes, made them drowsy & forced to quickly give up their tests.
Krishna, a 12-year-old child's story is a great example of how the sun paves the way for way more than just turning on light bulb.
"When Solar Uncle came to our village and explained the benefits of solar light we were very excited to know. It was kind of dream that sun can light our Jhopra ( small house having one single room for entire family)" Krishna says. Solar is much better than the kerosene lamp, I can read much easily my text books, that small child continues.
Krishna isn't the only one who is excited about solar. In a notion deprived of electricity infrastructure, yet rich in sun light, rural families are increasingly adding solar products.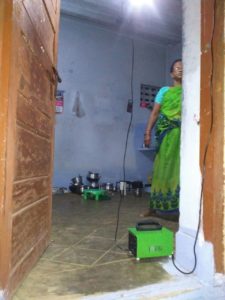 Renuka Salvay, a 35-year-old mother of two, recently tool a relative's advice and cut off her dangerous relationship with kerosene lamp. She brought a solar home light kit with high efficiency LED light. It costs one-third of what she spends on kerosene. Moreover, it also changes other aspects of her life, including the experience of going to the toilet.
Many stories are there thus Slowly but surely, life in these villages is changing for the better. The biggest indication is that new houses are being built by the very people who would earlier have left in search of a better life in India.
"We are not just a service provider, taking on responsibilities such as awareness generation, educating people about efficient use of electricity"– Mr. Gurudev Singh Dang, CEO, Green Village Power
What's more, the World Bank's Climate Action Plan has plans to mobilise $35 million in private financing for clean energy in developing countries over next five year- Source