Have you ever experienced going on a messed up vacation that you actually needed to take a vacation from that vacation?
The trip didn't turn out the way you envisioned. The shops were closed when you got there. The hotel room looked better in pictures than in real life. There were surprise charges which made you go over your budget. A lot of bad unanticipated things had happened.
The ugly truth is most of these unfortunate events root from none other than you. Yes, you, who are in control of the planning, booking, researching the place, and safeguarding your own stuff.
So the next time you travel, keep in mind the things which can quickly destroy your trip and the ways to avoid or resolve them.
1. Travel with the wrong person
The first tip to ruining your much-anticipated vacation? Travel with a killjoy. It can be someone who'd rather sleep like a cat in the hotel than seize the day in the beautiful city. Or it can be someone who complains nearly about everything. Or maybe it's someone who spends 70 percent of his/her day on the phone.
Tip: Travel with someone you're comfortable with; someone you know will enjoy the same things you do. It doesn't have to be your spouse or your mom. Follow your gut and don't be afraid to refuse or even travel alone.
2. Tire yourself out big time the day before your trip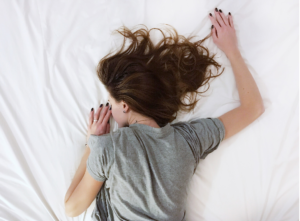 When you travel the morning after pulling off an all-nighter, your physical and mental states aren't gonna let you enjoy. You'll probably end up dozing off the whole day inside your cold and comfy hotel room while your family is out exploring. Or if you do get out to wander around, you might feel exhausted, irritable, or worse, sick.
Tip: Your condition the day prior to your trip is as important as your condition on the day itself. Get into vacation mode the day or night before. Cut off from work obligations. Turn off your phone. Get a quality rest.
3. Talk only to the people you're traveling with
It's easy. It's safe. But it restricts you from bringing home an enriching experience.
Tip: Be open to talking to people, like locals, along the way. There may be language barriers but it'll be worth trying to speak, understand, and learn something valuable from a stranger. It can be another tourist, a taxi driver, a hotel personnel, or a shop owner.
4. Repeat the same things you've done before
You're in a new beautiful place yet you choose to stick to your routines. You stay in the hotel room and do nothing but watch the series you've recently got hooked on. You go to the same restaurant but in a different branch. The worst travel regret? It's always the things you didn't do or even try.
Tip: Trying and failing is better than not trying at all. Go on – this is the perfect time to get out of your comfort zone and try the things you have always wanted to do. Or better, the fun things you're scared of. Eat authentic local cuisine. Go off the beaten path. Do something that you cannot and do not usually do at home.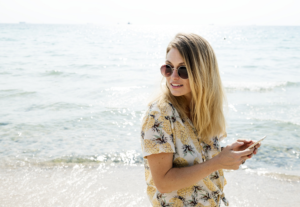 5. Glue your phone onto your hand
This is one of the most effective ways to miss out on the fun.
Once upon a time, there were no Facebook or Instagram to update every ten minutes. People travel and revel in the sights they see, the sounds they hear, the foods they taste, and the company they have. They write a journal or take a few pictures with their old cameras to document their trip, and then share these stories with friends and family back home.
Now, everything's high-tech, and it's ironic how devices designed to easily connect and document travel experiences are actually the ones ruining genuine travel experiences.
Tip: Learn to disconnect. You don't have to update your Instagram stories after every hour for your so-called friends and followers to see. Turn off notifications. Stop checking your texts and e-mails as well. Look at the picturesque views directly with eyes, not through screens. Take in an experience first before taking a selfie.
6. Create an unrealistic budget
Running around looking for an ATM machine in the middle of a fun escapade can be a bummer. Not only does it tire you out; it also shows the lack of budget planning on your part.
Tip: Set a budget and stick to it. Take note of the surprise expenses that may come up. If you're traveling with someone, make sure you're on the same page when It comes to spending. Compromise. Split up and necessary.
Going a little over budget is fine, but too many extra-big purchases can take its toll on you when you get home. It's stressful, to begin with, and you don't want stress to be associated with your vacation, do you?
7. Allow yourself to be susceptible to theft and crime
Not all locals are fun and friendly. Fraudsters exist, and they prey on innocent tourists who can be easily distracted and fooled. They are also unfamiliar with the territory. And since they have the means to travel, they are seen as affluent, making them vulnerable to criminal activities.
Tip: Avoid activities such as wearing expensive pieces of jewelry and flashing your gadgets when in a crowded place. Remain vigilant. Also, don't go drinking then going all the way if you know you have no friends to accompany you.
8. Don't plan or even research your vacation
Yes, get lost in a literal sense. Show up at the hotel lobby unannounced on a weekend and pray to the heavens that there's a cheap hotel room left. Don't research the area surrounding the hotel either, so you can get hungry only to find out that the nearest decent restaurant is one kilometer away.
Sarcasm aside, not planning well prior to your trip is your ticket to total dissatisfaction.
Tip: Never travel unprepared. Prior to your trip, research about the places you might be interested to travel to. Check their schedules. Consider booking a hotel online. Make a rough itinerary so you can make the most out of your trip.
Author Bio: Carmina Natividad is one of the writers for Holiday Inn Parramatta Accommodation, a modern hotel in Western Sydney known for their exceptional accommodation, service, and location, which appeals to travelers in Australia. She has always been passionate about giving in to her wanderlust and collecting mementos from different places.